A Roadmap of Income Taxes for Special Needs Trusts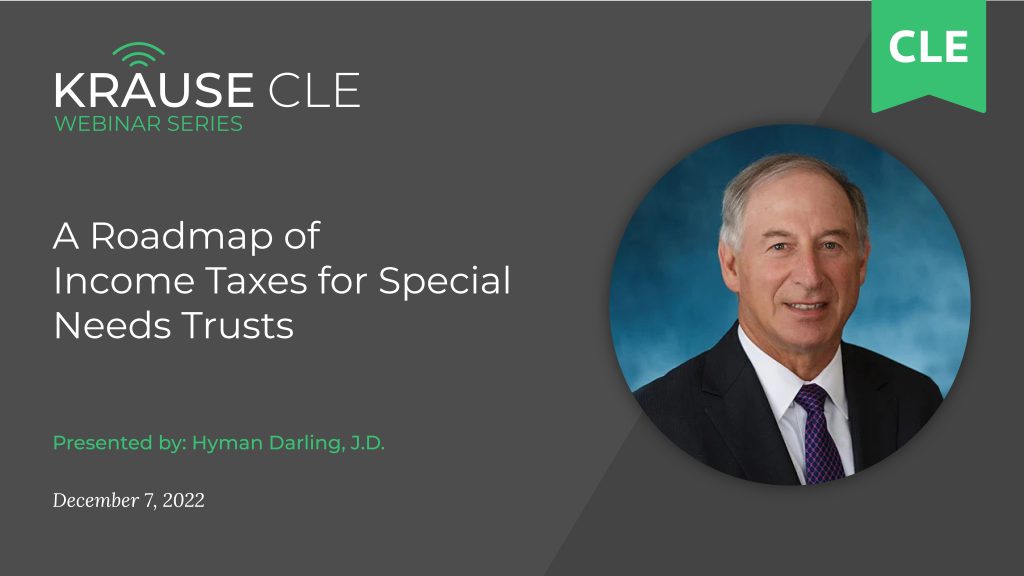 $100 one-time cost for Basic members
Sorry. You must be logged in to view this form.
ABOUT THIS WEBINAR
Watch This Insightful Webinar and Earn CLE
When the year comes to a close, you're likely to start getting questions from your clients on taxes. If you're working with clients who have a special needs trust, this can be a tricky topic to navigate.
This special installment of KrauseCAST features Hyman G. Darling, Esq., of Bacon Wilson, P.C., and lays out a roadmap of income tax considerations for special needs trusts.
This session kicks off with the introduction of the tax return, and travels through income, gains, and other income. There will be a pit stop along the way with expenses and fees and then a visit to DNI along the route. The final stop is the destination of how much tax is due and attempting to minimize the net due.
Hyman also covers:
Why the type of trust affects how to prepare the return
The basic tax forms you need to consider
Areas where taxable income may be reduced
Enroll in this in-depth presentation today!
*1.0 hour of Standard CLE pending
GET THE MOST OUT OF YOUR CLE EXPERIENCE
Find out more about the CLE you can earn by viewing this webinar, including:
State-specific CLE guidelines
CLE credit types
Attendance certificates
Financial hardship policy
CLE support options
View CLE Details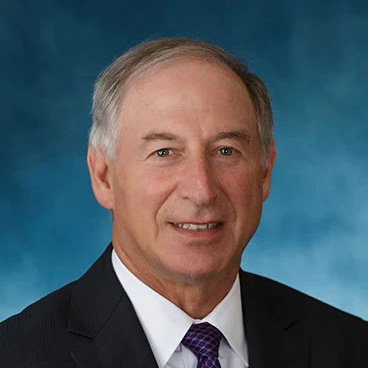 Hyman Darling
Estate Planning & Elder Law Attorney, Shareholder – Bacon Wilson, P.C.
ABOUT THE PRESENTER
Hyman is an attorney and Shareholder at Bacon Wilson, P.C., a firm based in Massachusetts. He serves as chair of the estate planning and elder law department and is recognized as the area's preeminent estate planner. He has extensive experience with all aspects of estate planning, trusts, tax law, probate and estates, guardianships, special needs trusts and planning, elder law, and long-term care planning. His additional specialties include adoption and real estate.
YOUR ON-DEMAND WEBINAR RESOURCE KIT
Slides from this presentation will be available for download upon registration for this webinar.