A New Generation of Ethical Issues: The Impact of ChatGPT and AI Generative Technologies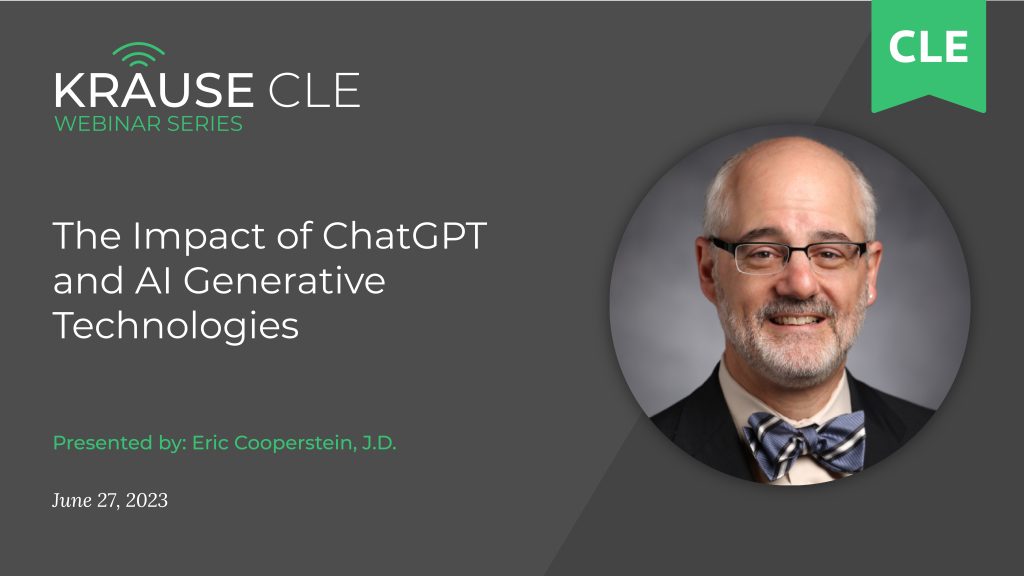 $100 one-time cost for Basic members
Sorry. You must be logged in to view this form.
ABOUT THIS WEBINAR
Watch This Insightful Webinar and Earn CLE*
This special guest edition of KrauseCAST features attorney Eric Cooperstein!
Eric has worked with thousands of lawyers and law firms and will provide insight into how these new tech tools bring new challenges to the legal profession.
This CLE* session will explore:
Why there is such a buzz around ChatGPT
The issue of lawyer competency
The unauthorized practice of law
What the future of lawyering holds
Watch this timely webinar today!
*1.0 hour of Standard CLE pending
GET THE MOST OUT OF YOUR CLE EXPERIENCE
Find out more about the CLE you can earn by viewing this webinar, including:
State-specific CLE guidelines
CLE credit types
Attendance certificates
Financial hardship policy
CLE support options
View CLE Details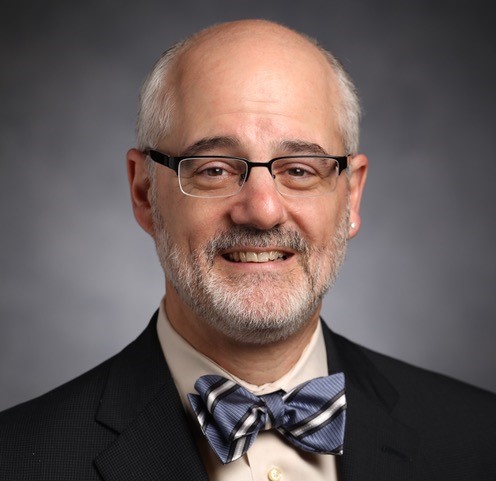 Eric Cooperstein
Ethics Consulting Attorney
ABOUT THE PRESENTER
Eric has represented or advised over a thousand lawyers and law firms, including defending ethics complaints, providing advice and expert opinions, and assisting lawyers in withdrawal motions, fee disputes, and law firm break-ups. He is a frequent CLE presenter on legal ethics and practice management. He currently serves as a director on the boards of Minnesota CLE and Minnesota Lawyers Mutual Insurance Co., and has held various leadership positions in the HCBA, MSBA, and ABA.
YOUR ON-DEMAND
WEBINAR RESOURCE KIT
Slides from this presentation will be available for download upon registration for this webinar.