Funding Long-Term Care with Reverse Mortgages: Why More Elder Care Attorneys Are Recognizing the Benefits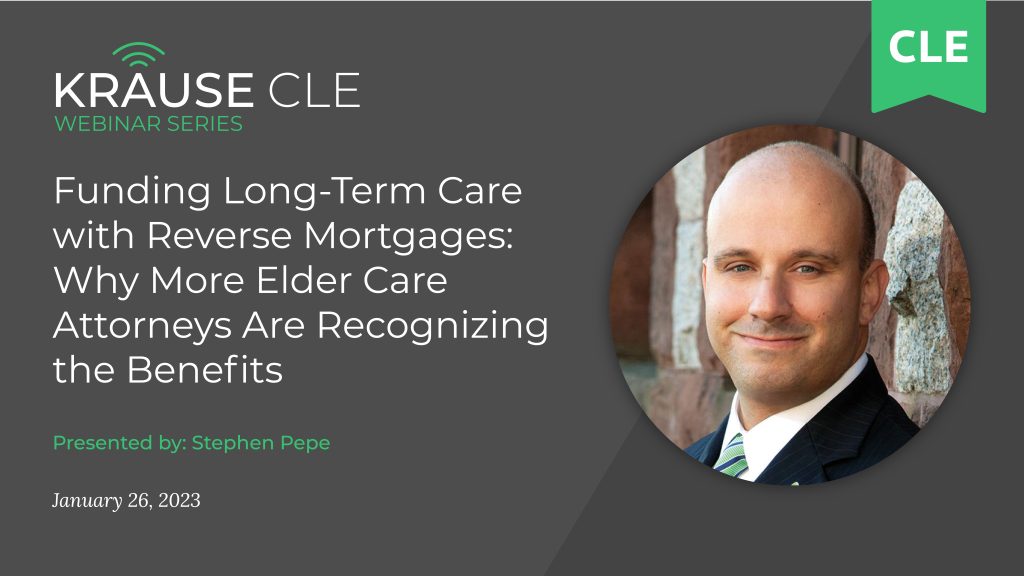 $100 one-time cost for Basic members
Sorry. You must be logged in to view this form.
ABOUT THIS WEBINAR
Watch This Insightful Webinar and Earn CLE*
Did you know that homeowners age 62 and older own over $11.5 trillion in home equity?
This vast reservoir of illiquid wealth, when monetized through reverse mortgage financing, is a viable funding source for your clients' present and future in-home care needs.
This special guest edition of KrauseCAST features Stephen Pepe, J.D., Loan Officer and Outside Account Executive at Reverse Mortgage Funding, LLC.
In this webinar, Stephen will cover:
Effective strategies for immediate client care needs
Approaches for long-term planning for future contingencies
How reverse mortgages are compatible with other estate planning elements like life estates and trusts
Enroll in this in-depth presentation today!
*1.0 hour of Standard CLE pending
GET THE MOST OUT OF YOUR CLE EXPERIENCE
Find out more about the CLE you can earn by viewing this webinar, including:
State-specific CLE guidelines
CLE credit types
Attendance certificates
Financial hardship policy
CLE support options
View CLE Details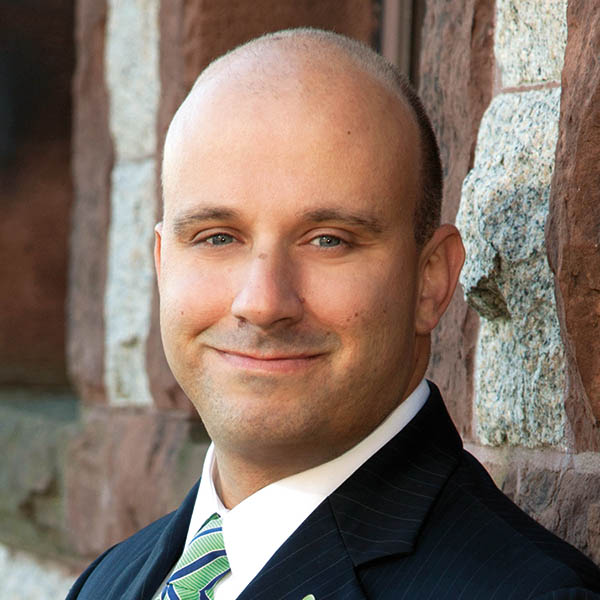 Stephen Pepe, J.D.
Loan Officer, Outside Account Executive – Reverse Mortgage Funding, LLC
ABOUT THE PRESENTER
Stephen is a Loan Officer and Outside Account Executive at Reverse Mortgage Funding, LLC. He earned his J.D. from Suffolk University Law School and previously practiced in residential real estate conveyancing, land use, summary process, and estate planning. Steve is a former AARP Foundation-certified reverse mortgage counselor and is an active member of NAELA, the Boston Estate Planning Council, and other local groups. He is a frequent contributor and CLE panelist on the topic of reverse mortgages. He and his wife Kerry currently reside in Milford, MA.
YOUR ON-DEMAND
WEBINAR RESOURCE KIT
Slides from this presentation will be available for download upon registration for this webinar.