Have I Got A Deal for You: Flat Fees vs. Hourly Retainers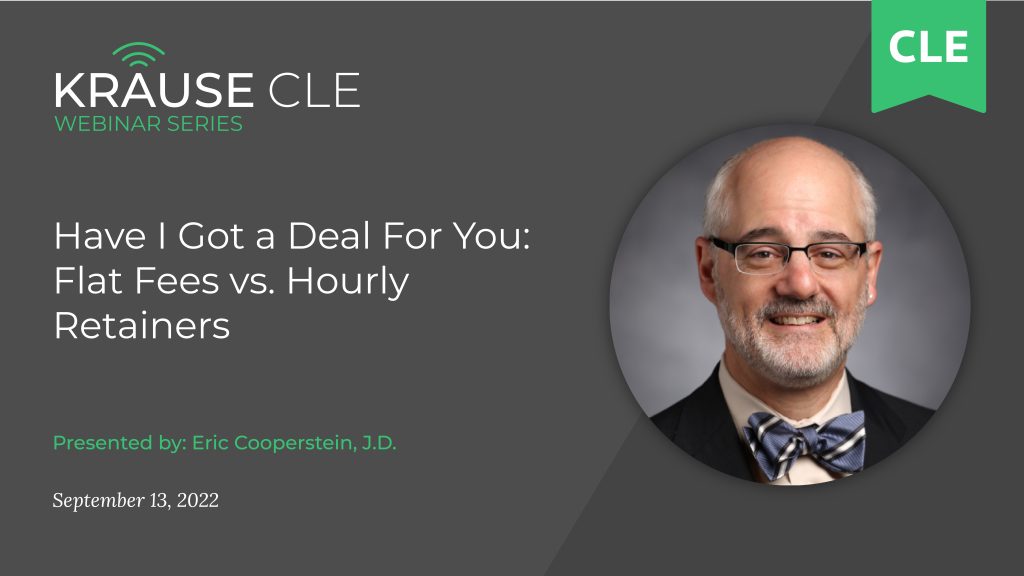 $100 one-time cost for Basic members
Sorry. You must be logged in to view this form.
ABOUT THIS WEBINAR
Watch This Insightful Webinar and Earn CLE
Bloggers, pundits, and trend-watchers all herald flat fees as the future of selling legal services. But what's so bad about hourly fees?
Join attorney Eric Cooperstein for this in-depth session! Eric has worked with thousands of lawyers and law firms and has the experience to provide meaningful insight on this topic.
In this webinar, we will:
Compare the two types of fee agreements
Discuss the ethics and best practices for using both types of fees
No matter how long you have been practicing law, this is a must-see session!
*1.0 hour of Standard CLE pending
GET THE MOST OUT OF YOUR CLE EXPERIENCE
Find out more about the CLE you can earn by viewing this webinar, including:
State-specific CLE guidelines
CLE credit types
Attendance certificates
Financial hardship policy
CLE support options
View CLE Details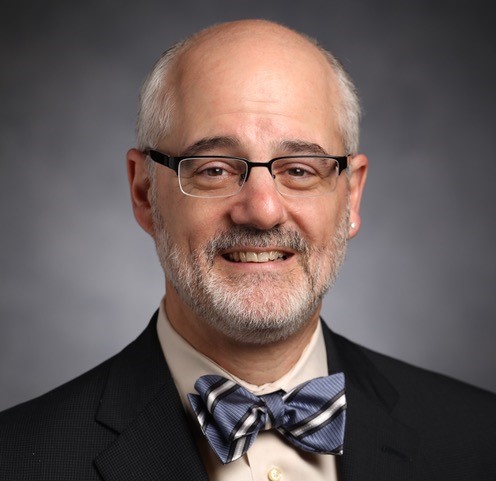 Eric Cooperstein
Ethics Consulting Attorney
ABOUT THE PRESENTER
Eric has represented or advised over a thousand lawyers and law firms, including defending ethics complaints, providing advice and expert opinions, and assisting lawyers in withdrawal motions, fee disputes, and law firm break-ups. He is a frequent CLE presenter on legal ethics and practice management. He currently serves as a director on the boards of Minnesota CLE and Minnesota Lawyers Mutual Insurance Co., and has held various leadership positions in the HCBA, MSBA, and ABA.
YOUR ON-DEMAND WEBINAR RESOURCE KIT
Slides from this presentation will be available for download upon registration for this webinar.